THOUSANDS OF PEOPLE WANT TO GET SPIRITUAL ASSISTANCE, BUT THEY CAN'T DO THIS BECAUSE THERE IS NO COMPETENT PERSON NEARBY
You can't find specialist in your region?
Do you want to have more leisure?
Do you want to get assistance by your auditor wherever you and he are?
NOW THESE PROBLEMS ARE SOLVED!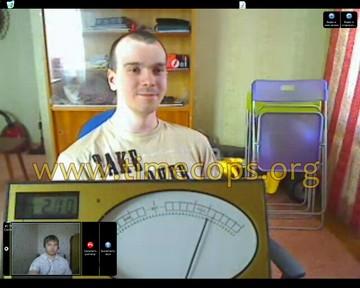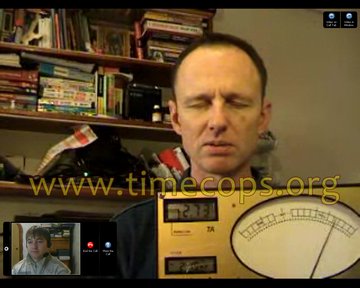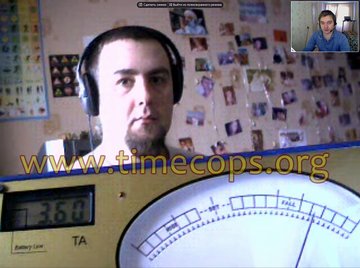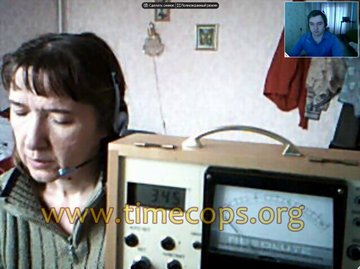 In space of spiritual progress has appear new group, which contemplate to make assitance available.
How shall we do it?
We have developed system of implementation of assistance using Internet. Now you can get help from highly qualified persons in anyplace on planet.
Wherever you are, now you can get your assistance. You may don't worry about how to get to specialist and how to coordinate your schedule. You may don't worry about transport, transfer and traffics.
Internet-processing – is completely new direction in spiritual progress. Purpose of spiritual assistance – is planet of clears, and now this purpose become really achievable.
In Internet-processing you should turn on your computer at the proper time and establish contact. And you still stay in comfortable home atmosphere. You avoid hurry and need to spend time on transport.
It's Great, Isn't it?
After turning on your computer you shall connect with your specialist with web-camera. You see him on the your monitor's screen and he sees you. You also turn on a microphone and headphones, and now you can begin your spiritual progress.
But how specialist shall see what happens with precision instrument? Answer: very simple – you stand your instrument in front of you, facing it to web-camera so specialist can see you and instrument's scale on his monitor's screen. System of auto-compensation of needle and digital screen indicator allow to specialist to take instrument's readings (reads) in real time. There is no more anything that can impede to run web-assistance.
WE BECOME INDEPENDENT OF SPACE. WE CONTROL SPACE BETTER.
Think about how it can be connected with self-determinism.
SELF-DETERMINISM: the ability to locate in space and time, energy and matter; also the ability to create space and time in which to create and locate energy and matter.
We have done very big work and now auditing stops depend upon bodies transportation and it become more free and available. Henceforth everybody who has Internet and web-camera can get spiritual assistance wherever he is.
Demonstrative sessions are free of charge.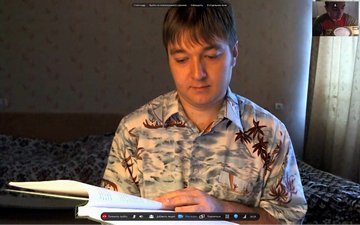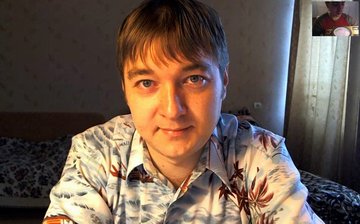 This is specialist's pictures on the computer of student (distance 4000 km), click to enlarge and check quality.
The term "web-auditing" was created by Maxim Lebedev at 2008.
Original Classification, Gradation chart
Hardware for processing:
Pentium Duo Core – 3000 Mhz or better
web-camera "Logitech HD PRO Webcam C920" or "Logitech HD Webcam C510"
speakers or headphones
ADSL/Cable internet-connection 512 kbps and higher
Skype program
Mini-classrooms can be run by the Supervisor using a webcam.
For the last two years training students on courses has been accomplished by teleconferencing. It is called now web training. The Supervisor carries out all the actions needed on a course by using modern computer technology.
The supervisor does face-to-face checkouts, checkouts of demonstrations, reading essays, e-meter training, review of processing essions, all the actions needed before completing a course.
A classroom equipped for web training can accommodate 3-10 persons who live in one city and come on a convenient schedule.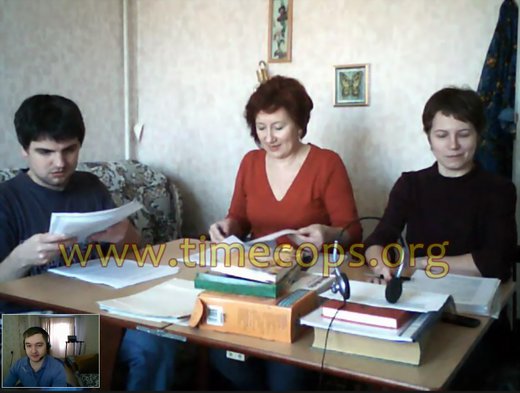 Training Routins (Trs)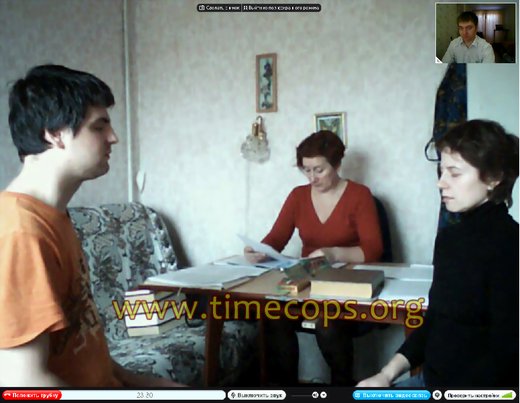 Email: timecops@mail.ru